Recon ride #1 Explore and more
On this maiden voyage from our Rio Terme hotel with one left turn, Italy presented a gorgeous winding roads with vineyards, fruit trees and blossoms in pink and white radiated by sunshine in 25 deg C!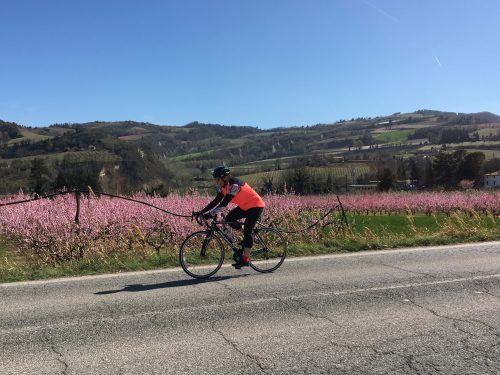 The Riolo Terme Grande Hotel had received our Terrabici bikes ahead of our arrival. This ride allowed us time to adjust our bikes from seat height, handlebars, and gear checking. The "Fondriest" bikes were top notch-carbon fibre, 11speed, and stored in a well equipped bike room. So….we didn't have to sleep with our bikes !
We had many photo ops along the way and developed our photo theme for blogging – stay tuned,